Olde Hickory Hickory Stick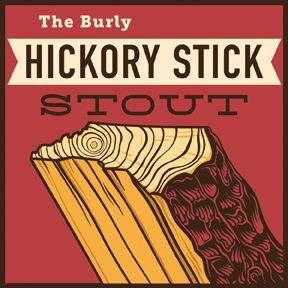 Hickory Stick Stout is a whole- lot-a beer full of malt. English pale and crystal malts start this beer quickly followed by big time chocolate and black patent malts.
Tons of Cascade hops go into Hickory Stick Stout to round out the malt character. This is a robust stout, bursting with flavor!